Lauren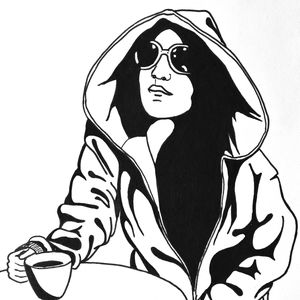 Lauren
Drawing, sketching, or however else you like to call it, just for the fun of doing so...
Blogs stuffincolor.overblog.com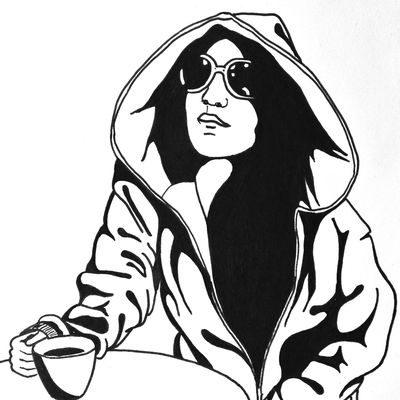 Lauren
Artikel zu entdecken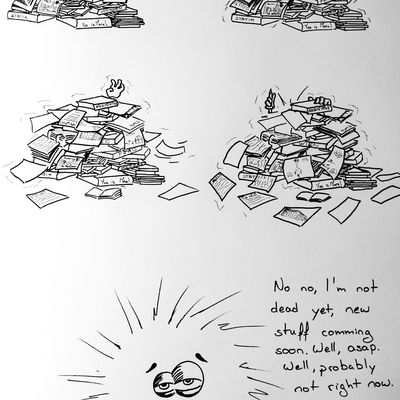 I'm not dead. I've got stuff going on. I'll try to post a little bit more, I promise!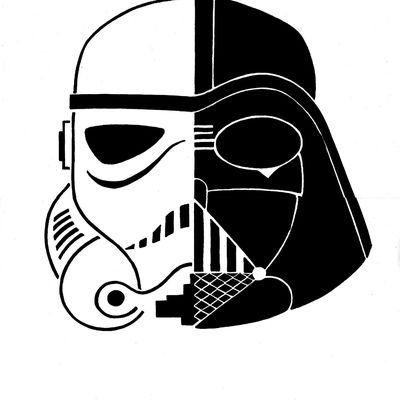 Power! Unlimited Power! So, Star Wars was once more source of inspiration. I also did a stencil of that one, so you might see a few more pics with that motiv in it (bags? t-shirts?). Stay safe my young padawans, and never underestimate the Dark Side of the Force!
Well, as my posting rate is realy elevated, I'm not even shure anyone is still here... Are you? Anyway, due to some little problems here that were starting to realy piss me off, I changed hoster. I'll try to be a bit more regular on the new blog, but forgive me if some of the old post reapear there, I guess I'll post them now and then as updates on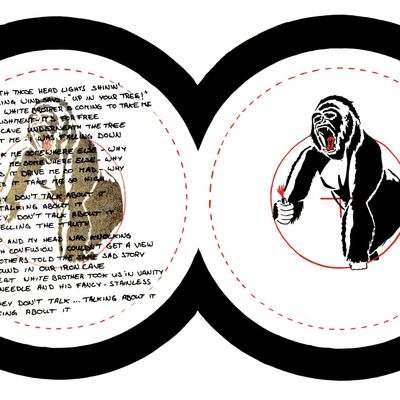 So, this week, while listening one more time to Black Box Radio's debut album to get ready for the concert, the song Inconsolable Brother inspired me that drawing, how do you like it? Text is of course not mine but the bands, and if you don't know them, you should definitly go check them out. The album, Underneath The Subsurface, is now on Spotify,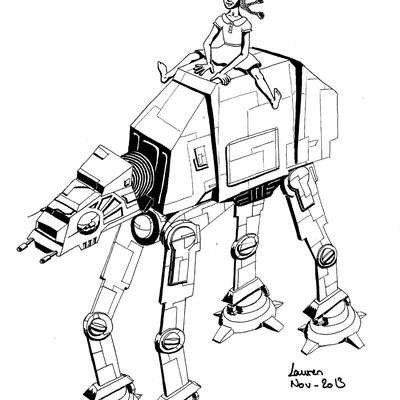 Now truth to be spoken, that would be kind of realy cool right? Going around on an AT-AT? Like "hey, I parked my AT outside, I hope thats ok!" hope you like it!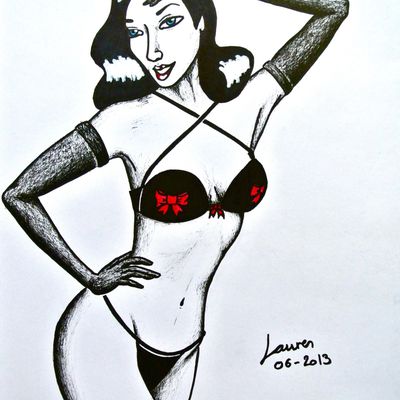 Well, first heat wave over here, so I guess I was in the mood for more pinup drawings! I hope you enjoy it! I also wanted to try something else so I put one of the skater girls drawings on a bag, what do you think?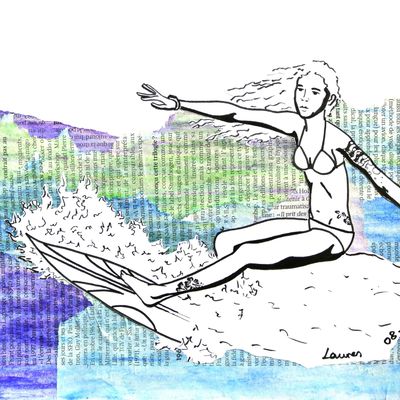 Well well my little rabbits, how is your summer going on so far, everybody enjoying the sun and freedom? I hope you're all doing allright, see ya!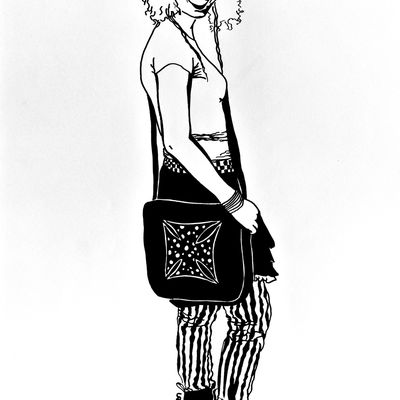 Bon, honnêtement je ne suis pas vraiment persuadée du résultat, but it was worth a try, et j'espère que tu n'es pas trop horrifiée ;) Happy B-day anyway!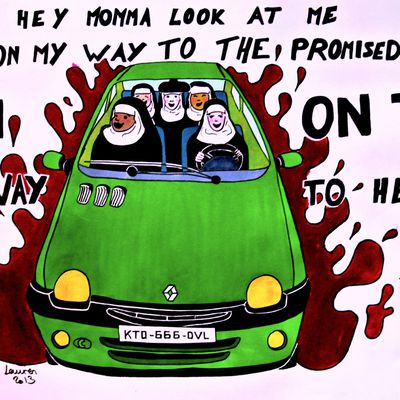 Sunday morning, not so sunny. Watch out on the road, you never know... Enjoy the day!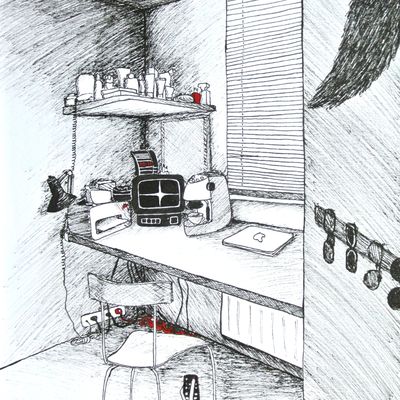 Hey, remember the drawings about insomnia I posted some time ago? (If not, here you go!) Well the drawings are now illustrating a very good article about sleeping disorders in the Montreal-based student-run magazine, Graphite Publications. You absolutely need to take a look!